| | |
| --- | --- |
| Posted by Dee Howe on April 24, 2018 at 2:10 PM | |
Cranial Wrap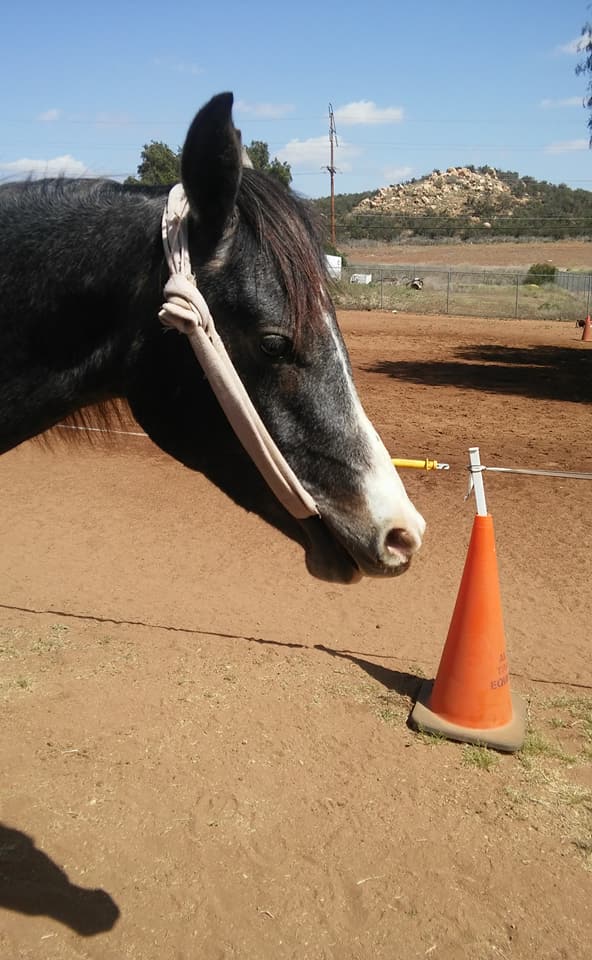 This wrap is good for horses that have had head injuries, dental work, mouthiness, teething, misaligned bite, tension in the poll, trouble flexing (vertically or laterally), and have trouble taking the bit. It focuses on balancing the TMJ in realtionship to the jaw. Any release through the cranium will have a direct correlation to releasing and relaxing the hips.
For this wrap I recommend taking an old polo or standing wrap and cutting it to size. Start by doubling it over, hold the "loop" end on one side and put the wrap into the horses mouth just like a bit. Now take the "tail" ends up and over the horses poll (right behind the ears), just like a bridle. Insert the tail ends through the "loop", adjust properly and tie a knot. Just like all the other wraps the rule is for it to fit SNUG... not too tight...not too loose. It should go right where a bit would sit in the horses mouth. These pictures show the wrap by itself but it can also go over/under a halter or cavesson for use while doing ground work or lunging if desired.
**WARNING** NEVER leave this wrap on while unattended!!!
For more information go to www.deehowe.net