| | |
| --- | --- |
| Posted by Dee Howe on March 14, 2018 at 3:05 AM | |
Diagonal Wrap: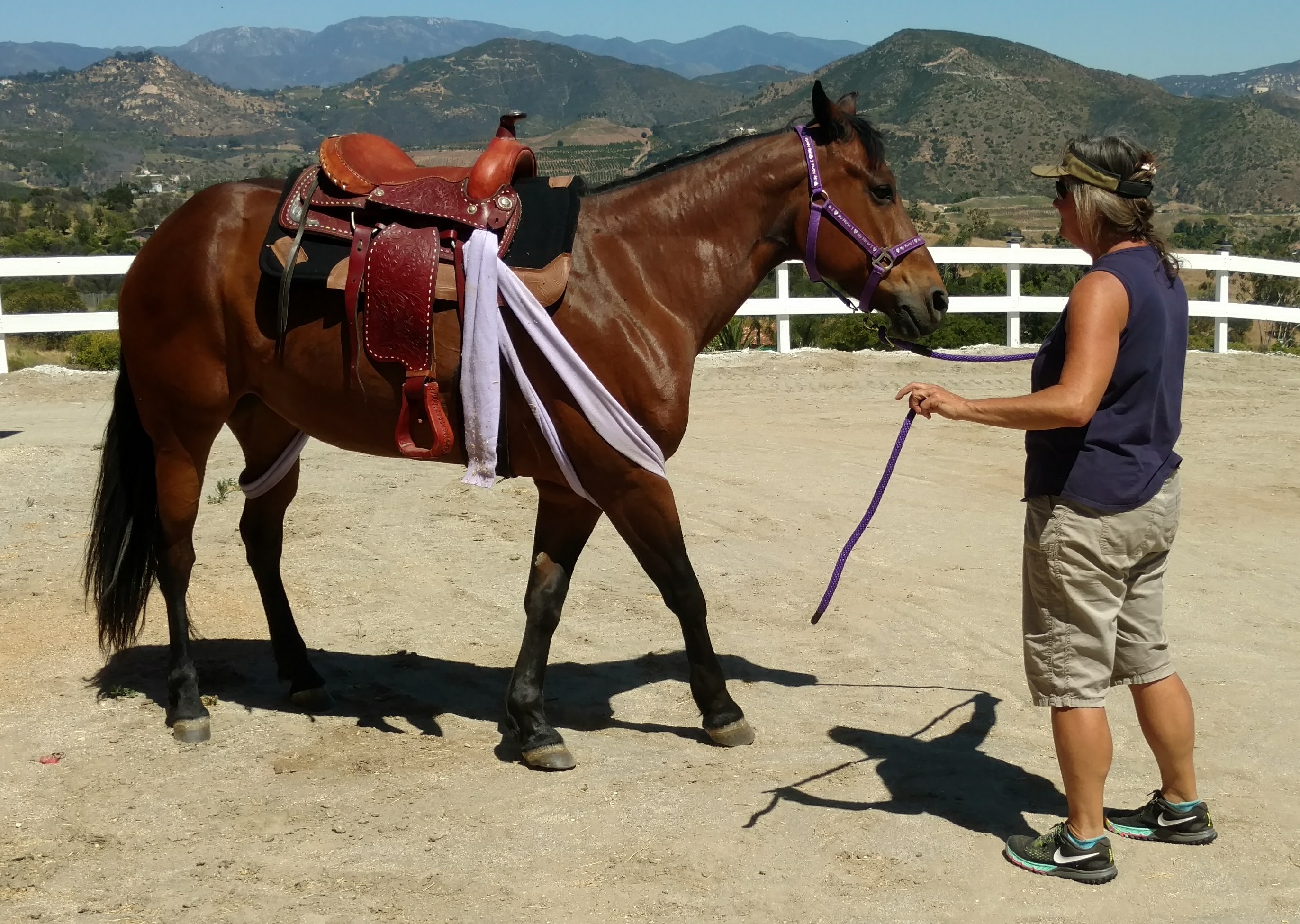 This wrap is really useful for gaited horses in particular to help them find their own rythm. Horses with diagonal issues (mismatched trot, etc.), counter flexing & problems with canter lead (picking up wrong lead, cross-firing, etc.) can really benefit from this wrap.
You can use this wrap with a saddle, surcingle or just tying it to itself. Start by securing the velcro end of one wrap to the saddle or surcingle, wrapping it under the elbow of one front leg and tying it back to the saddle. Secure the velcro end of the second wrap to a ring on the surcingle or to the slit for the back cinch on a western saddle. Take the wrap behind, around and over the gaskin of the opposite hind leg (left hind & right front OR right hind and left front). Tie the wrap securely, make sure it is neither too tight nor too loose, it should be snug while allowing for full range of motion.
To use this wrap alone without a saddle or surcingle loop the velcro ends together and velcro each one back to itself (like links to a chain). If done correctly the velcro will hold for normal use but will come undone should the wrap become caught on something. The velcro "chain" should start over the horses back. Take one wrap around the front leg and one wrap around the opposite hind leg tying them together in the middle.
For more information go to www.deehowe.net