| | |
| --- | --- |
| Posted by Dee Howe on March 10, 2018 at 3:05 AM | |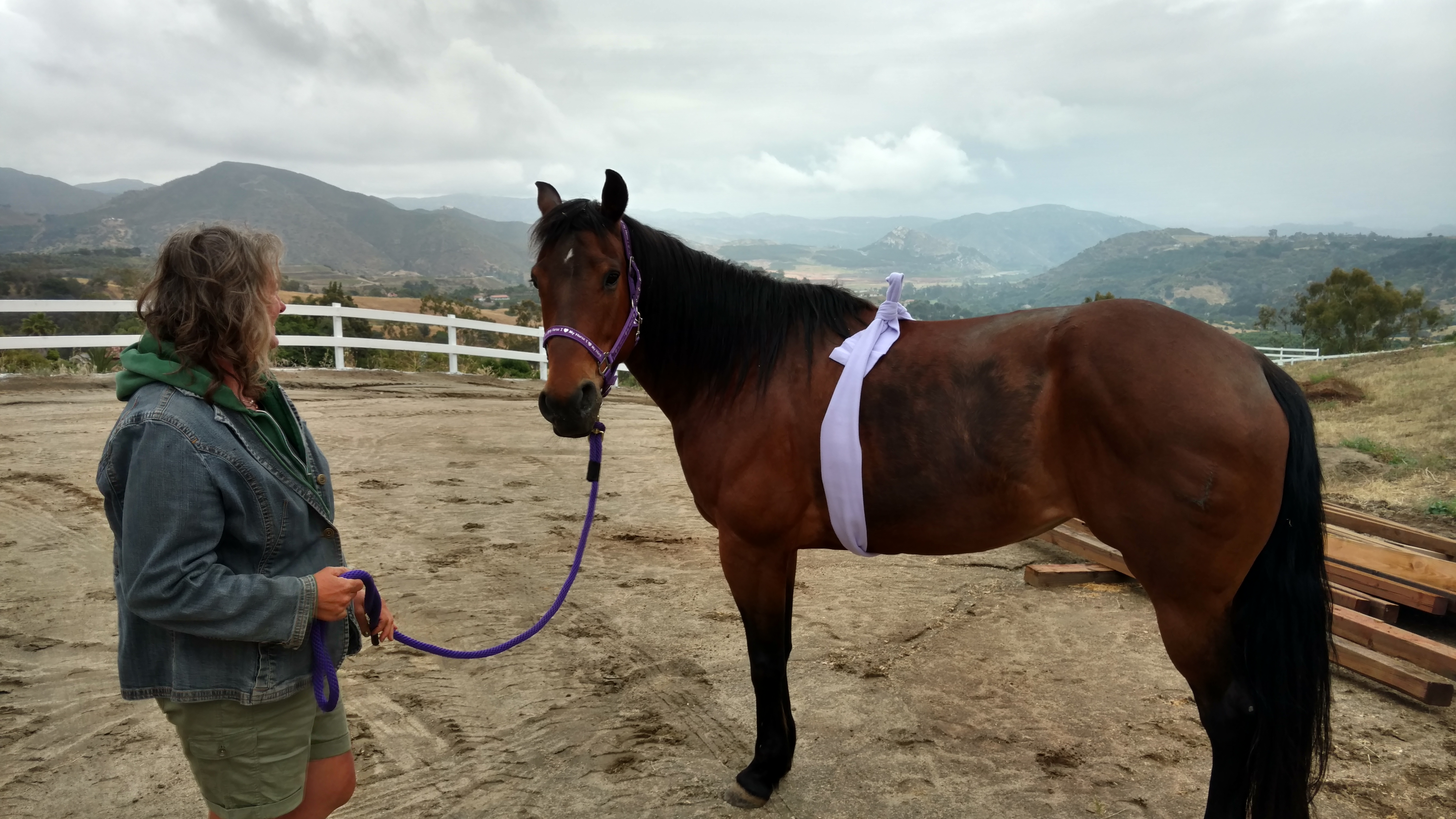 Cinch Wrap:
The cinch wrap is unique because it distinctly shows you where the blocks are as the energy works through the body. It is the only wrap that I will leave on until it falls off on it's own....sometimes taking a few minutes and sometimes taking a few weeks. This is the only wrap that I would say is safe to leave on unsupervised. It specifically addresses cinchiness, digestive issues, lower back problems & body self-awareness. It is kind of a reset as it only moves as the circulation increases, otherwise it will stay in the same spot. This wrap is first put on at the cinch area right behind the withers and then works all the way back over the hip and off.
-Start by dropping one end of the wrap over the horses back, carefully bring it under the belly like you would your saddle cinch.
-Attach the velcro back to itself creating a loop (the velcro will release if the horse catches the wrap on anything). Thread the other end of the wrap through the "velcro loop".
-Adjust the wrap so it is slightly snug. Not so tight so as to prevent it from working it's way back but not so loose that there is a large hanging loop under the horse that he may put a leg though.
-You can then release your horse in the round pen or turn out your horse and allow him to work out his new self-awareness for himself.
*Warning*
***Be sure to give your horse enough space as it works it's way off for safety reasons. Some horses will buck, kick or run around to shed the wrap as it is coming off.
*** The first time you apply any wrap it is recommended that you have your horse in a large, fenced area (round pen, turn out, arena, etc.), have someone hold your horse for you as you put the wrap on and then immediately turn the horse loose.
***Never put a new wrap on a horse while he is tied.
For more information go to www.deehowe.net